Interested In Our Services?
With over 15 years within the industry, John Rush Electrical specialise in full rewires if and when it is required, it is crucial that we complete the project from start to finish, including the entire design process, installation and full testing once the works are completed.  Our team of highly experienced electricians have the ability to provide a competitive and cost-effective, yet efficient rewiring service.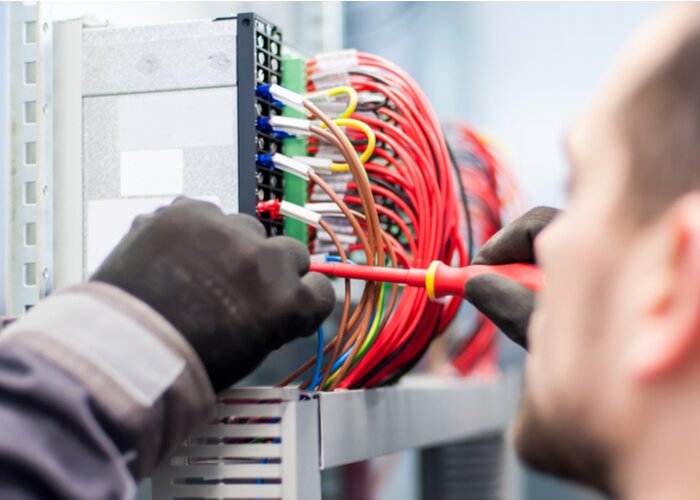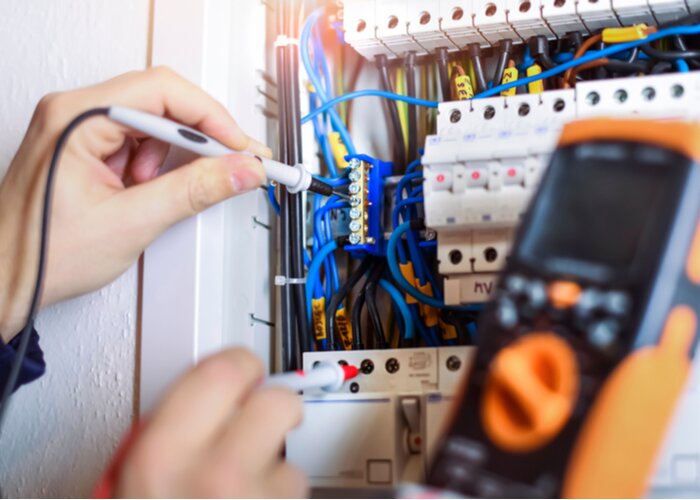 Circuit Install & Repairs
Whether you are looking for new circuits within your property or the exterior of your home. We have the ability to install and repair circuits for showers, kitchen appliances, ovens and additional lighting points. With an abundance of knowledge, we offer wiring for extensions, loft conversions and re-wiring older residential buildings. With our extensive knowledge, we have the ability to check over any existing wiring that you have, through our thorough inspection, we can complete a safe and effective electrical performance within your property.
Analysing Your Current Wiring
When determining whether you are needing a rewiring service, there are no exact timings, if a wire is old and this does not mean it looks unsafe, you may require a rewiring service. If you have circuit breaks that regularly trip, unsafe wiring, socks from switches or outlets, rubber fabric or lead insulated cabling, the flickering of lights, cable cancer (typically, seen as green goo or green slime on the wires), exposed or damaged cabling, or floor or fire damaged cables, rewiring would be required.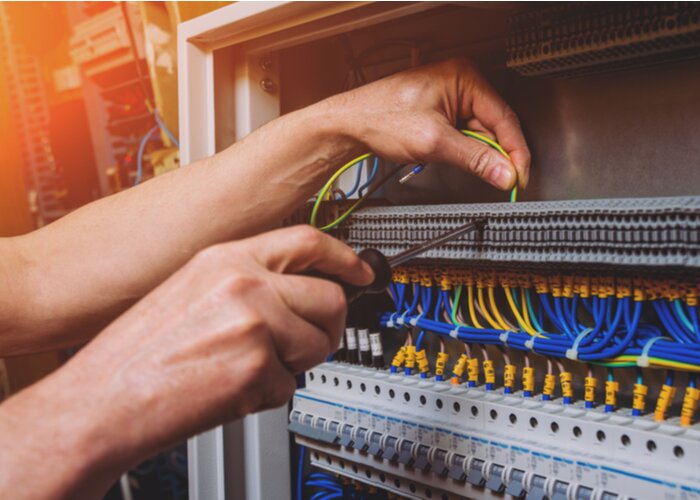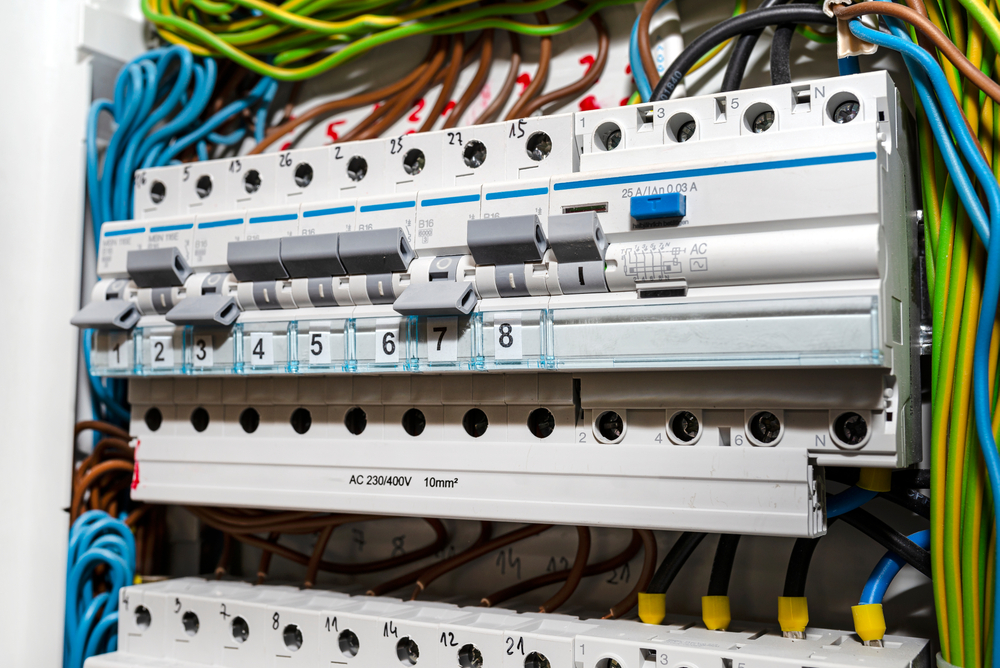 During the process of rewiring, unfortunately, it may not be completed with minimum disruption, this is why we always suggest that it is best to vacate the room whilst the works are being completed. This is due to the factors that floorboards and coverings may have to be pulled up to replace the wires. In some projects we may have to drill holes into your ceiling and plasterboard may have to be taken down. If rewiring is required, it is best to do this before plastering and decorating is completed, this is to avoid any unnecessary damages being made.
When deciding on the requirements that you need to be met, it is important that you have a sufficient amount of sockets and switches for each room as well as ensuring that the sockets and switches are the desired locations, during the rewiring process we can ensure that these requirements are all met.
Typically when we are rewiring a property we will factor in a variety of determinants, this includes whether a property is occupied and the intensity of the job. This is why before any projects are quoted we will discuss the full requirements of the job with you. It is important that when discussing your requirements with us, there are a few questions to keep in mind, for example, are there floorboards available to be lifted if required? Can small holes be made in the ceiling? Is there any furniture in the rooms that will be needing to be moved? it is also important to think of the number of sockets and lights you wish for and where you want these situated?